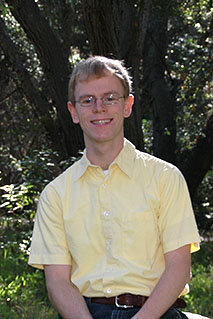 Vebjorn Ljosa
Computational biologist
The Broad Institute of MIT and Harvard
Office: NE30-6028C (7 Cambridge Center)
Phone: 617-714-7738
Email: vebjorn@ljosa.com
I received my MS in Computer Science from the Norwegian University of Science and Technology (NTNU) in 2002 and my PhD in Computer Science from the University of California, Santa Barbara in 2007. I am currently a computational biologist at the Broad Institute of MIT and Harvard. I live in Maynard, Massachusetts, together with my my wife, our daughter, and our four parrots.
Research
My research interests lie at the intersection of databases, data mining, and bioinformatics. In particular, I want to find new data-mining techniques for measurements of a large number of individual cells in microscopy-based high-throughput screens and profiling experiments. For details, see my list of publications.
Past teaching
My name is spelled "Vebjørn Ljoså" in Norwegian. I mention this so that people entering that name into search engines will find this page. Oh, and my name is pronounced [ˈʋêːˌbjǿɳ ˈljûːsˌóː]. Speakers of English can often come close with "vay-b-yearn lyo-soa".
---
Last updated: 2013-03-01